Section 673(2) of the Omnibus Budget Reconciliation Act (OBRA) of 1981 (42 U.S.C. 9902(2)) requires the Secretary of the Department of Health and Human Services to update the poverty guidelines at least annually, adjusting them on the basis of the Consumer Price Index for All Urban Consumers (CPI-U).
Subsidizing the health care exchange premium rates starts at 100% of federal poverty level (FPL), and ends at 400%, as required by the PPACA, or Obama care, and defined as such:
Let's look at the subsidies that people in this income level will receive: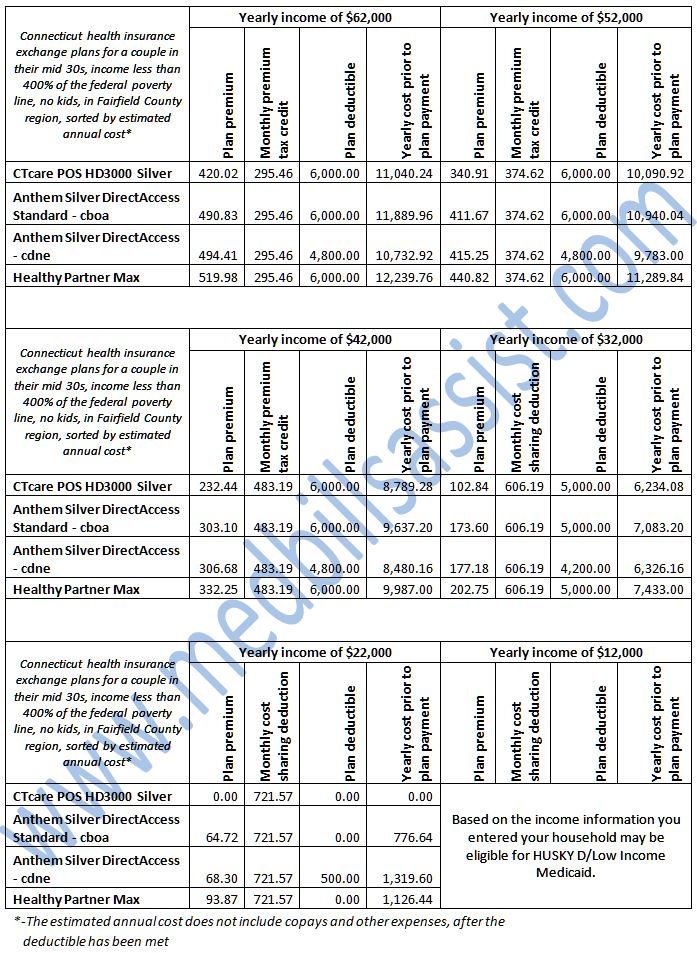 Interestingly, the yearly cost of the exchange's silver plans, (plan premium x 12) + deductible), also about 20% of the yearly income at $32,000 and above. The chances are that people in this yearly income range also not going to be able to afford paying for these premium rates.
While total cost is indicative of the upfront cost of having health insurance, this calculation does not include other payments required after the deductible had been met.
In the Is PPACA really affordable? Part 4… blog, we'll look at what the plan plays, after the deductible had been met..